Make Your Mark on Simulation Education!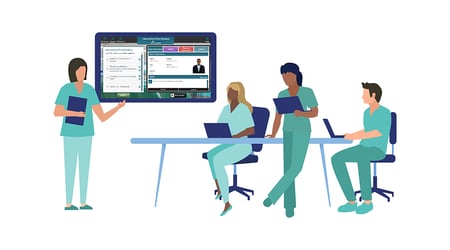 The Sentinel U Nursing Simulation Research Grant (SUNSRG) is your opportunity to research how virtual simulations can improve learning outcomes for nursing programs, nurse practitioners, physician assistant/associate, and medical student learners.

The entire portfolio of virtual simulations offered by Sentinel U is available for use. The research proposal(s) chosen will receive the product (in-kind) and be required to execute a research study and share the findings. Proposal chosen will be expected to start the study Spring 2024.

Submit your proposal below, and if yours is selected, Dr. Laura Gonzalez will personally mentor you in producing research that will contribute to nursing science and education – and may even be eligible for publication!

About Laura Gonzalez
Ph.D., APRN, CNE, CHSE- A, ANEF, FAAN, Vice President, Clinical Learning Resources, Sentinel U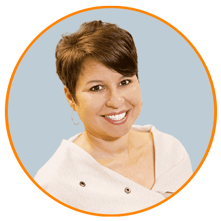 Dr. Gonzalez is an internationally recognized simulation expert. She is one of 76 advanced certified healthcare simulation educators (CHSE-A) globally. In the fall of 2020, she was recognized by the prestigious American Academy of Nurses as a Fellow (FAAN). She is the 2021 President-Elect for INACSL. She is also a fellow of the Academy of Nurse Educators (ANEF). Her professional nursing and academic career focus is on advancing the science of nursing education through the use of simulation and its impact on learner outcomes. She has a very specific body of work that has resulted in over 20 data-based manuscripts in peer-reviewed journals, and one clinical skills textbook. She was Co-PI on a large interprofessional grant through the National Science Foundation (NSF). Her team was able to demonstrate that learners were more engaged and had a higher sense of urgency when interacting with the augmented virtual reality simulator. Her article on deliberate practice reached a readership milestone. She is one of several scientists to have two patents: Detecting Sterile Field Events and Related Methods and Virtual Patients. Lastly, she is a seasoned nurse educator with experience teaching across the curriculum to including live, hybrid, online, and synchronous delivery methods.
Who is eligible to apply?
Nurse Educators from an accredited nursing program with ADN and/or BSN learners.


Advanced Practice Educators from an accredited program with NP, PA, or medical student learners.

Healthcare

organizations with a nurse residency who are looking for ways to further workforce development.
How will the recipients be selected?
A review committee of simulation education experts will use this research

rubric to score the proposals.

How many will be selected?

At least 5 proposals will be selected.

What is the deadline to submit a proposal?
All proposals will be due by 11:59 p.m. EST on October 30, 2023.
When will the recipients be notified?
Recipients will be notified the week of November 13, 2023.
What are the components of the proposal?
Background - 250 words
Study aim or hypothesis - 100 words
Theoretical framework - 250 words
Methods - 250 words
3-5 references (< 5 years)
A realistic timeline for completion
Letter of support from institution administration (Dean, Chair, Director, etc.)


What are some examples of research proposal ideas?
Do virtual simulations increase clinical decision-making and diagnostic reasoning?

Do virtual simulations improve patient management?

Do virtual simulations prepare learners for clinical placement?

Are virtual simulations perceived as an authentic encounter?

IRB should be submitted by the host institution; approval is not required for submission.
Watch the SUNSRG III Informational Webinar
Proposals will be reviewed by an independent committee of esteemed professionals. Upon completion of the study, researchers agree to submit a report of their findings, including outcomes and statistical significance where appropriate.


Michelle Aebersold
Ph.D., RN, CHSE, FAAN
University of Michigan
Mindi Anderson
Ph.D., APRN, CNP-PC, CNE, CHSE-A, ANEF, FAAN
University of Central Florida
Salam Daher
Ph.D.
New Jersey Institute of Technology
Kristine Skalsky
Ed.D., MSN, RN
American Sentinel College of Nursing & Health Sciences at Post University
Train Your Learners with The Best Practice℠

From the minds of top nurses and educators, Sentinel U® immerses your learners in multiple critical thinking scenarios that mirror what's happening in healthcare today. A full portfolio of healthcare simulations – including one-of-a-kind collections of virtual simulations focused on various course and content areas – provide several powerful ways to enhance your curriculum or workforce development.